Amsterdam Spanish Film Festival 2022 │ The Brave Gaze - Breathe (Dutch premiere)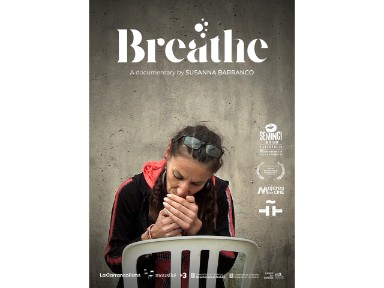 The 8th edition of the Amsterdam Spanish Film Festival starts at OBA with the sub-program THE BRAVE GAZE, which is organized in collaboration with Instituto Cervantes.
The Brave Gaze presents two recently produced feature films directed by women, which belong to Spanish cinema with artistic confession and informative goodwill, playing with the limits of fiction and documentary.
The movies Breathe and Que Hicimos Mal  both have their Dutch premieres during the festival at OBA.
Breathe
Breathe is a documentary by filmdirector Susanna Barranco.
About the female inmates at the penitentiary of Can Brians 1. The film gives a voice to imprisoned women and reflects on the current prison system exploring if the judicial system is favorable to women from a health care, hygiene and bioethics point of view.
The Short Film Session is also a part of The Brave Gaze program.
Program in collaboration with Instituto Cervantes and OBA.

Films are Spanish spoken, English subtitled.

OBA Oosterdok | Oosterdokskade 143 | 1011DL Amsterdam
T: 020-5230900 | klantenservice@oba.nl