Amsterdam Spanish Film Festival 2022 │ The Brave Gaze - Short Film Session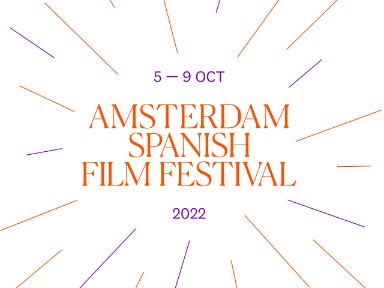 This session brings together three winning short films: a fiction, a documentary and an experimental piece, which testify the richness and stylistic, thematic and tonal diversity of female cinematographic creation in the field of short films format.
Through the journey proposed by these three short films, we will reflect on gender identity and sexual orientation during adolescence and the place where friendship is situated in the accompaniment of these processes; the precariousness of academic work, especially for women, and sexist violence. The presence of these themes among the selected pieces show the interest of the filmmakers in continuing to reflect through audiovisual creation on many of the debates that feminisms have put on the table.
PANTERES
dir: Èrika Sánchez
cast: Laia Capdevila, Rimé Kopoboru, Lucrecia Buabaila
Spain/ 21 mins / 2020
Short Film
Scarred, fat, pregnant, shaved, tattooed: Joana examines the bodies of the women in the changing room. Later, she studies her own reflection in the mirror with the same intensity. Can you change your body? Your gender? Femininity? "Break free", screams the caption on her T-shirt, under an image of Freddie Mercury – and Joana wants to break free of everything and everyone: from her girlfriend Nina's bad mood to the other girls at school.
PRECARITYSTORY
dir: Lorena Cervera e Isabel Seguí
cast: Lorena Cervera, Isabel Seguí, María Fernanda Miño
Spain/ 24 mins / 2021
short film
It tells the work story of Isabel, a cleaner, hourly-paid teacher, and researcher in the same British university. Her story stands as an example of the increasing casualisation of university labor and its human consequences.
Filmed during the 2018-2020 UK higher education strikes, #PrecarityStory exposes the little-known reality of the academic precariat and fuels the ongoing public debate on the devastating effects of neoliberal policies —and, now also, Covid-19— in British higher education
QUEBRANTOS
dir: Maria Elorza y Koldo Almandoz
cast: Maite Artola, Ziortza Linares
Spain/ 7 mins / 2020
short film
A radio interview with a woman who finally took out a restraining order against her ex-husband drives the found footage visuals in this movie about love and fear. Quebrantos is an audiovisual piece, constructed as a montage film, which is based on a radio conversation between two women, in which the images and sounds show the fissures and horrors of a history of gender violence.
Films are Spanish spoken, English subtitled.

Program in collaboration with Instituto Cervantes.

More on the festival at the OBA: https://www.oba.nl/amsterdamspanishfilmfestival
OBA Oosterdok | Oosterdokskade 143 | 1011DL Amsterdam
T: 020-5230900 | klantenservice@oba.nl