Amsterdam Spanish Film Festival 2021 @ OBA - Antonio Machado, Los días azules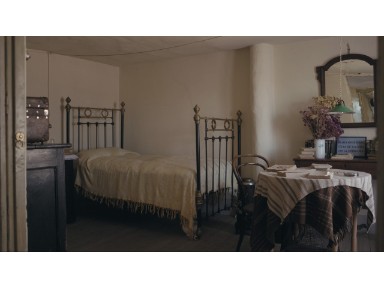 Bienvenidos to the 7th edition of ASFF, now also in the OBA! The Festival wil present the most powerful, thought-provoking, original and enjoyable Spanish language films released over the past year. A programme primarily made up of Dutch premieres, which also highlights the talent of female directors from Spain.
'These blue days and this childhood sun': this is the last verse Antonio Machado wrote before he died, and where the beginning and end of his life, his childhood in Seville and his exile in Collioure merge. Taking on this title, this film takes a look at his life through the places in which he lived and worked. Personalities such as Ian Gibson, Elvira Lindo, Antonio Muñoz Molina and Luis García Montero, among others, accompany us in this portrait of Machado the poet, philosopher and playwright, a civic man who inherited the values of the Institución Libre de Enseñanza, which defended culture and education as motors of change in society.

The documentary is in Spanish & French with English subtitles and will be followed by a special Q&A with director Laura Hojman.

Afterwards a Spanish drink will be served in the Theatre Foyer to celebrate the life and work of Antonio Machado. In collaboration with Instituto Cervantes and Tour España and Consejería de turismo de Andalucía.

Please note: on entrance you will be asked for your corona QR code, so please come in time and have your QR code ready at hand.
OBA Oosterdok | Oosterdokskade 143 | 1011 DL Amsterdam
T: 020-5230900 | E: klantenservice@oba.nl