​Institut Français ǀ Drawing concert with Sarah Ouakrat, Hanco Kolk and Eliane Heijnen
To celebrate the international day of French teachers, the French Institute of the Netherlands is organizing a drawing concert with with the Sarah Ouakrat (flute), Eliane Heijnen (poems) and Hanco Kolk (drawings)
What is a drawing concert?
A drawing concert is a stage performance during which a drawer creates a live illustration or comic strip to the rhythm of a musical concert. It is a unique way to create bridges between these two arts, to make them dialogue and to attend an original and improvised live creation.
During this concert, Eliane Heijnen will read poems while following the rhythm of Sarah Ouakrat's flute and Hanco Kolk's pen.

Sarah Ouakrat
Originally from Paris, Sarah Ouakrat is principal flutist of the Dutch ballet orchestra at the Amsterdam Opera ("Het Balletokest"), and member of the contemporary music ensemble "Collegium Novum Zürich" in Switzerland. She is also a member of the new "rebel" collective, "Pynarello", based in the Netherlands. Sarah divides her time between her career as a soloist (recitals and chamber music concerts) and as an orchestral musician, while accompanying other professional musicians in the realization of their projects.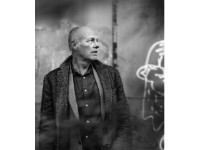 Hanco Kolk
Hanco Kolk an award-winning comic artist and author since 1984. He explores the trade of graphic storytelling inside and out, always fascinated by the scope and possibilities of this medium. His work varies from editorial illustrations to daily mainstream newspaper gags, from classic Belgian-style slapstick to artistic graphic novel. Over the years he has gained an international following.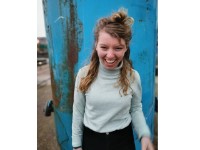 Eliane Heijnen
Eliane Else Heijnen, 28 years old, graduated from the Conservatory of Utrecht [HKU Netherlands] and is a music teacher and choir director. Particularly interested in the intersection of different forms of artistic expression, her research as a performer seeks to blend music, theater and visual arts. Eliane is currently finishing the training in Fine Arts, Vrije Kunsten atelier Mixed Media at LUCA School of Arts in Ghent, Belgium.

OBA Oosterdok | Oosterdokskade 143 | 1011DL Amsterdam
T: 020-5230900 | E: klantenservice@oba.nl