GEANNULEERD - ​​TALKSHOW Imagine Fantastic Film Festival │ The Unveiled Revolt. Monsters, Myths and Power in Iranian genrecinema​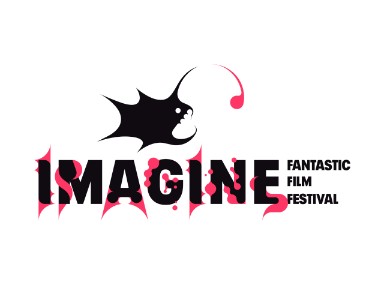 Gezien de huidige situatie in het Midden-Oosten en de directe betrokkenheid van een aantal mensen binnen de organisatie en uitvoering van dit programma is besloten dit programma te annuleren.
In a special Iran-theme at the Imagine Fantastic Film Festival we look at the way women's experiences and perspectives are portrayed in Iranian genre cinema.
Tonight's talkshow gives the floor to four Iranian female artists who talk about their work in the diaspora and their relationship to the revolt in Iran, interspersed with fragments of their work.
Guests:
Nafiss Nia, poet, cultural entrepreneur and filmmaker. Her latest film, 'That Afternoon' ('Die middag') has a very succesful distribution throughout the Netherlands after raving reviews in the Dutch filmpress.

Dr. Zahra Khosroshahi, Lecturer in Film and Television Studies at the University of Glasgow. Currently, she is working on a forthcoming book 'Iranian Women Filmmakers: A Cinema of Resistance' (Edinburgh University Press, 2023). Her work also considers the role and influence of Iranian cinema on the global stage.
Tina Farifteh, filmmaker, visual artist and photographer. Her exhibition 'QOQNOOS ققنوس – You can't burn women made of fire' was held in 2023 in De Melkweg, Amsterdam. For the expo, Farifteh curated works by female artists from Iran and the Iranian diaspora. Her latest filmproject, 'Kitten or Refugee', an experimental documentary on empathy for refugees, will première at the Dutch Film Festival in 2023.
Ghazaleh Ghobadi, professional storyteller with a scientific background. She engages in highly relevant political topics drawing from the ancient Iranian epic poem Shahnameh and Persian folk stories. Gahazaleh is one of the storytellers performing at this years' Imagine Fantastic Film Festival in collaboration with Mezrab and the Amsterdam Storytelling Festival.

Moderator is Sahar Shirzad, a program maker, writer and legal professional with a specialization in human rights. She is co-founder of the Afghan Azadi movement and of the Azadi collective: a collective of predominantly young people with a Kurdish, Afghan or Iranian background who want to unite in their struggle for human rights and freedom.
English spoken talkshow with filmfragments subtitled in English.
More info on the festival (October 25th - November 4th): https://www.imaginefilmfestival.nl/
OBA Oosterdok | Oosterdokskade 143 | 1011 DL Amsterdam
T: 020-5230900 | E: klantenservice@oba.nl