OBA app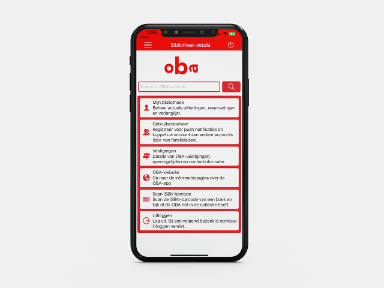 The OBA has an app for members which is available in English and has a large number of interesting features.
The OBA-app allows you to do the following:
search the catalogue using various search terms: author, title, ISBN
sort search results by title, author, year
search items by scanning an ISBN barcode
reserve items
cancel reservations
renew borrowed items
create and manage a wishlist
add users whose information you wish to supervise [e.g. young children]
check or uncheck push notifications for loans reaching their due date or alerts for collecting reserved items
see an overview of all OBA libraries, with the opening hours and address information provided per location
call a specific OBA location [not possible with tablets]
send an e-mail to a specific OBA location
view the OBA website
Download the OBA-app

Need help?
Please let us know if you need help with the OBA-app by sending an e-mail to klantenservice@oba.nl.